Jersey Cabbage
Jersey Cabbage Walking Sticks, grown by Philip and Jacquelyn Johnson in Jersey, Channel Islands.
We have sticks in various sizes in stock for callers. Call Jacquelyn Johnson on 864130 to arrange a time to call to buy a stick. Sorry, no postal service, callers only.

---

Prices Jersey Cabbage Sticks
Sticks are available for collection only, between £35 to £55 each, decending on size and finish.
please email or telephone to enquire.
---
---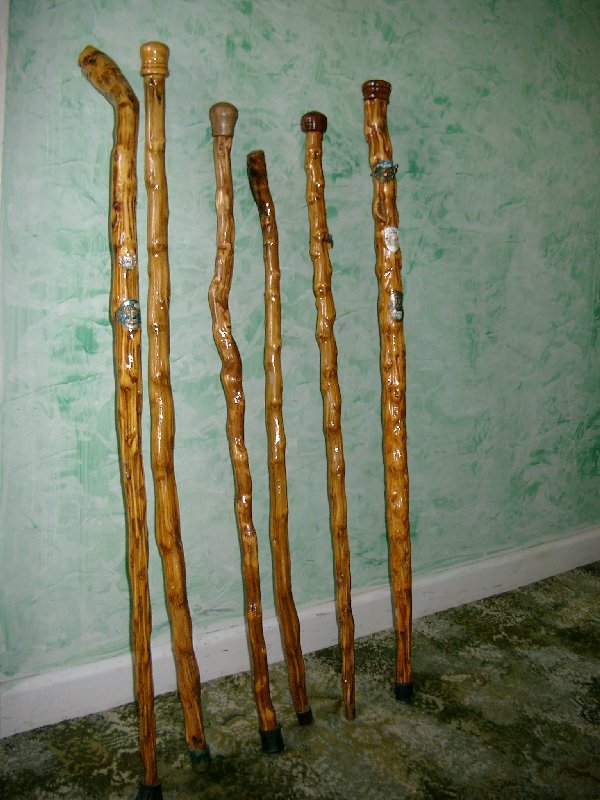 Finished sticks. (these are shown for examples only, all sticks are stright, Jersey cabbage sticks are not available with hooked handles).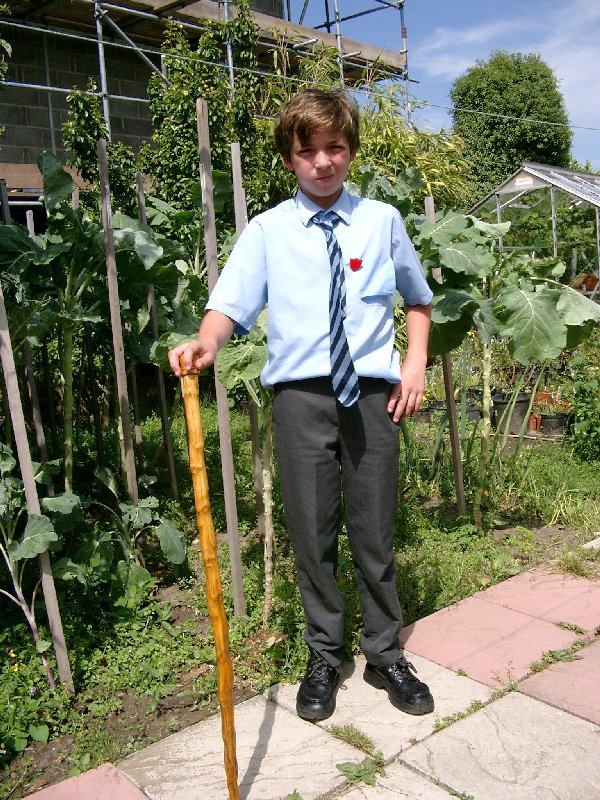 Jersey Cabbage
Cabbage plants growing in the summer of 2003 for sticks in 2004/5
---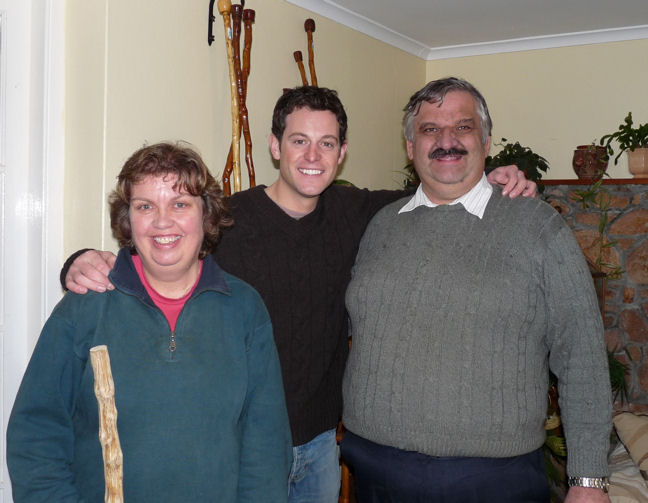 Matt Baker, BBC Countryfile seeing how sticks are made. Shown BBC1 TV, 24/01/2010 Photo:- Jacquelyn, Matt Baker and Philip.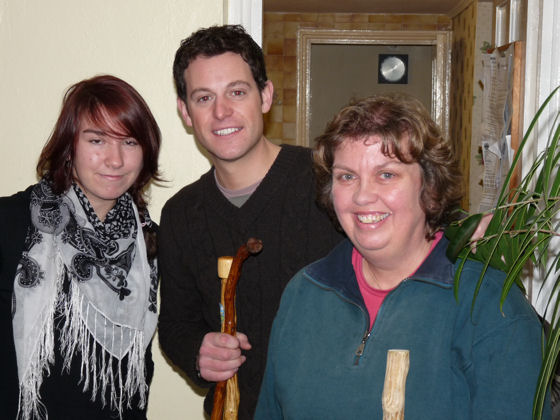 Matt Baker with Jacquelyn and Annabelle Johnson in December 2009.
Jersey on Countryfile BBC TV, cabbage sticks after 8.50 minutes. Countryfile Clip
---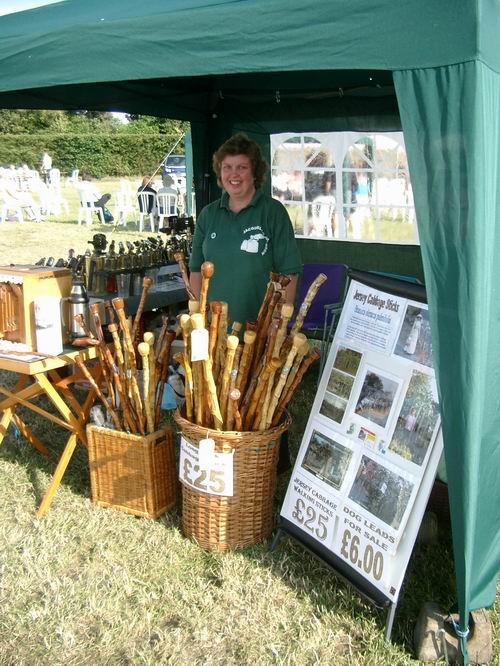 Cabbage Sticks for sale at the Jersey West Show, July 2006.